News
Subscribe to News through
How to Register at Braemar
Braemar is accepting student registrations during office hours by appointment.
Please contact the office at 780-468-3000 to request an appointment to register.
You are required to bring your Birth Certificate and Alberta Health Card when you come to register.
If you are under the age of 18 years and living at home, a parent must accompany you.
Bus Passes
Bus Passes are available 5 days before the end of the month.
Be sure to purchase your pass before the end of the month!
We Went To A Garden Party . . .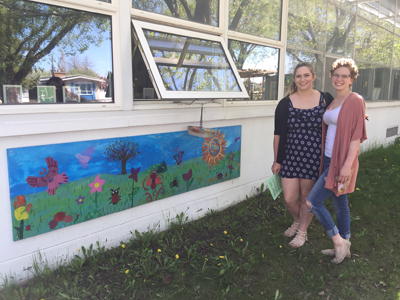 We had a wonderful celebration today - planting vegetables that we had started from our Nature & Wellness program.
We even enjoyed a salad from our indoor vertical tower gardens.
Soup's On!
Today, the Terra Association along with the United Way, provided us with a Taste of Terra and a variety of soups to taste and judge!
Braemar's Version of the Food Show - Chopped!
This afternoon, three teams competed in the first-ever Braemar School Chopped food contest.
Each team had one hour to complete an entrée and a dessert - and they did a wonderful job!